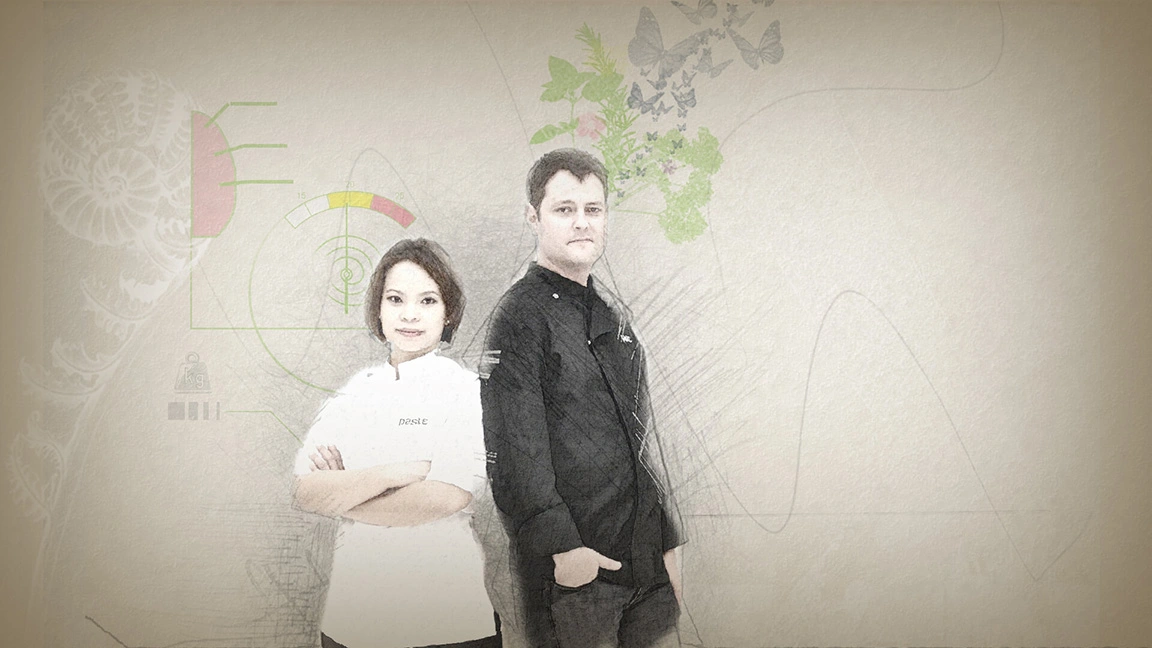 After 18 years of cooking exclusively Thai food professionally, husband and wife combination Bee Satongun Thai born and Australian born Chef Jason Bailey opened their first outlet of Paste in 2013. Their reinterpreted Thai menu quickly became one of the most talked about in Bangkok.
Their rigorous attention to detail, technical expertise and flair for presentation allows them to create refined Thai food with unique, layered depth and complexity.
The menu at Paste is essentially heirloom creative Thai cuisine, based at it's core on numerous old Thai family recipes from between 1870 AD and 1930 AD. The plant-based dishes center on rare Thai produce from all over Thailand, accompanied with the highest quality meats and seafoods.